Rhea Skincare's Story
The feminist liberation movement has brought about the rise of women's rights and freedoms in recent decades. However, these social pressures cause tremendous stress on women, accompanied by the increase of global air pollution, which are major causes of sensitive skin.
The number of people with sensitive skin is increasing everyday. After learning about the seriousness of the problem, the founder of RHEA teamed up with the Canadian Biological Research Center to jointly develop a gentle, non-irritating natural skin care product that can repair sensitive skin and is suitable for women.
Rhea Skincare's Quality Control
FDA and Health Canada Filing Approval
All Rhea Skincare products are registered with the FDA (Health Service) and Health Canada (Canada Health Authority), and each product undergoes various product stability tests and product repairs up to one year before launch. Rhea commits to continually innovating and creating high-quality products.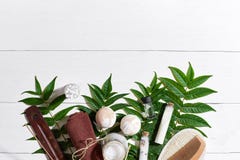 Results of Product Experience Test
In addition, 1,000 women suffering from sensitive skin and damaged skin barriers and 1,000 women with healthy skin were invited to participate in a product experience test.
The results of the product experience test showed that after a month of continuous use of Rhea Skincare products, women suffering from sensitive skin and damaged skin barriers experienced improvements to their skin with varying degrees, and skin redness and itching problems were significantly reduced. Skin barriers were shown to be repaired. Women with healthy skin did not experience any discomfort. At the same time, the skin appeared to be more glossy and smooth than before.
Rhea Skincare's commitment
Rhea Skincare's natural skin care brand is committed creating more safe and non-irritating cleansing foams, essences, toners, lotions and other natural skin care products for most women, enabling them to enjoy the benefits of healthy skin with natural and tested products.
Award-Winning Rhea Beauty Products
Rhea Skincare is proud to be featured multiple times in the Marie Claire French beauty magazine and received many good reviews from the customers.